About Library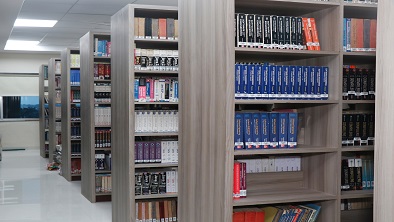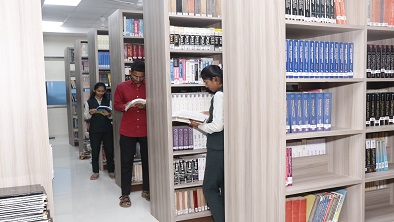 Open Access for PG students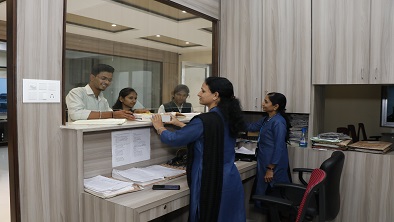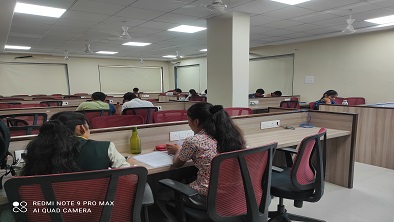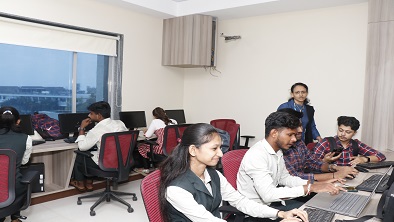 "Libraries store the energy that fuels the imagination. They open up windows to the world and inspire us to explore and achieve, and contribute to improving our quality of life. Libraries change lives for the better." (Sidney,S.) The Library is part of the institution since its inception in 1997. Library has very rich collection of books on various branches of knowledge. Library is serving as the heart of institution, which is the major Learning Resource for the students and staff. It opens the door of the knowledge to the students.
Vision :
The vision of Library is to provide student-centered learning environment that facilitates use of library resources and to cater the needs of students and faculty members / or to make the students competent in global scenario and become self reliant / Or to develop the student's global competence and independence.
Mission :
The mission of Library is to arm students with the knowledge they need to excel in the classroom and assist them in developing the academic skills essential for lifetime learning. to provide the library community with appropriate interactive information to benefit students, professors, and administrative personnel.
Objectives :
To cultivate reading habit among students and teaching community.
To provide facilities and services for teaching community and students to discover needed information and use them according to their needs.
To develop an efficient and effective collection of library which is adaptable to the changing academic environment.
Library Layout
Library Staff
| Sr. No. | Designation | Name of Faculty | Qualification | Experience |
| --- | --- | --- | --- | --- |
| 1 | Librarian | Mrs. Kavita G. Patil | M. L.I. Sc., SET, Phd. Pursuing. | 16 yrs. |
| 2 | Asst. Librarian | Mrs. Nilima D. Patil | M. L.I. Sc. | 14 yrs. |
Library Timing
List of Database currently provided by DELNET as on July 05, 2018
Details
Working Days
Timing
Location
Library and Reading Room
Monday to Saturday(Except Holidays)
8.00am to 6.00pm
4th Floor of the building
During examinations and vacation our college library functions as well.