Objective of Training and Placement Department
The Training and Placement (T&P) department at RCPET's IMRD has several key objectives, all aimed at facilitating the successful transition of students or employees into the workforce. The specific objectives may vary depending on the institution's goals and the needs of the students or employees, but here are some common objectives of a T&P department:
1. Employability Enhancement: To enhance the employability of students or employees by providing them with the necessary skills, knowledge, and training required by the job market.
2. Career Guidance: To offer career guidance, counselling, and support to help individuals make informed decisions about their career paths and goals.
3. Placement Assistance: To assist students or employees in securing suitable job placements, internships, or co-op opportunities that align with their academic qualifications and career aspirations.
4. Industry Connections: To establish and maintain strong relationships with employers, industry partners, and alumni to create networking and placement opportunities for students or employees.
5. Skill Development: To identify skill gaps and offer training programs, workshops, and courses to develop technical and soft skills necessary for career success.
6. Internship Programs: To facilitate internship programs that provides practical work experience and exposure to real-world work environments.
7. Recruitment and Placement: To organize placement drives, job fairs, and recruitment events that connects students or employees with potential employers.
8. Resume and Interview Support: To assist individuals in creating professional resumes, cover letters, and preparing for job interviews to increase their chances of securing employment.
9. Data Management: To maintain databases of job openings, student or employee profiles, placement records, and other relevant information for effective tracking and reporting.
10. Feedback Collection: To collect feedback from students, employees, and employers to evaluate the effectiveness of placement programs and make improvements.
11. Market Research: To stay informed about industry trends, labor market demands, and changing recruitment processes to adapt placement strategies accordingly.
12. Compliance: To ensure that placement activities and processes comply with institutional policies, government regulations, and ethical standards.
13. Networking: To encourage students or employees to network and connect with alumni and industry professionals, facilitating mentorship and career growth opportunities.
14. Documentation: To manage and maintain accurate records of placement agreements, job offers, internship contracts, and related documentation.
15. Institutional Branding: To enhance the institution's reputation by producing successful graduates who are sought after by employers.
16. Continuous Improvement: To continually assess and improve the effectiveness of the T&P department's services and programs.
The primary goal of a Training and Placement department is to bridge the gap between education and employment, ensuring that individuals are well-prepared and connected to the job market, ultimately leading to successful and fulfilling careers.
About Training and Placement Officer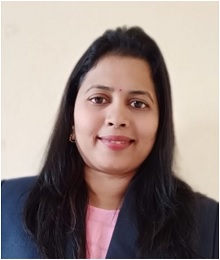 Name : Mrs. Archana Manoj Jade
Designation : Training and Placement Officer
Qualification : Master in Computer Application
Area of Expertise : Corporate Relations and Placements
Experience : 9 Years
Email ID : archana.jade@rcpimrd.ac.in /archana.jade@gmail.com
Phone : 8668727239/9765502899
Linkedin : www.linkedin.com/in/archana-jade-978459aa
Resume : Download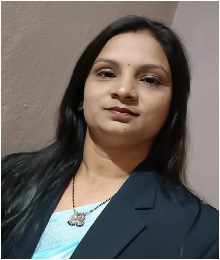 Name : Mrs.Sapana Suresh Yeshi
Designation : Assistant Training and Placement Officer
Qualification : MBA (Marketing and Finance)
Area of Expertise : Training and Placement, Management, Communication, Yoga
Experience : 9 Years
Email ID : 9697964949
Phone : sapana.yeshi.edu@gmail.com
Resume : Download